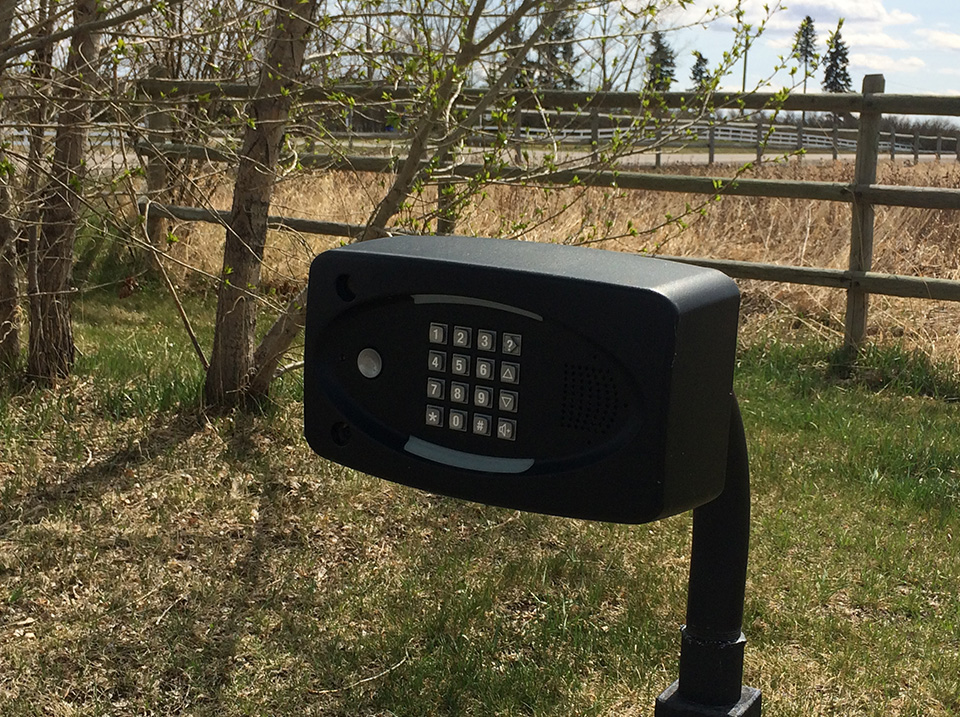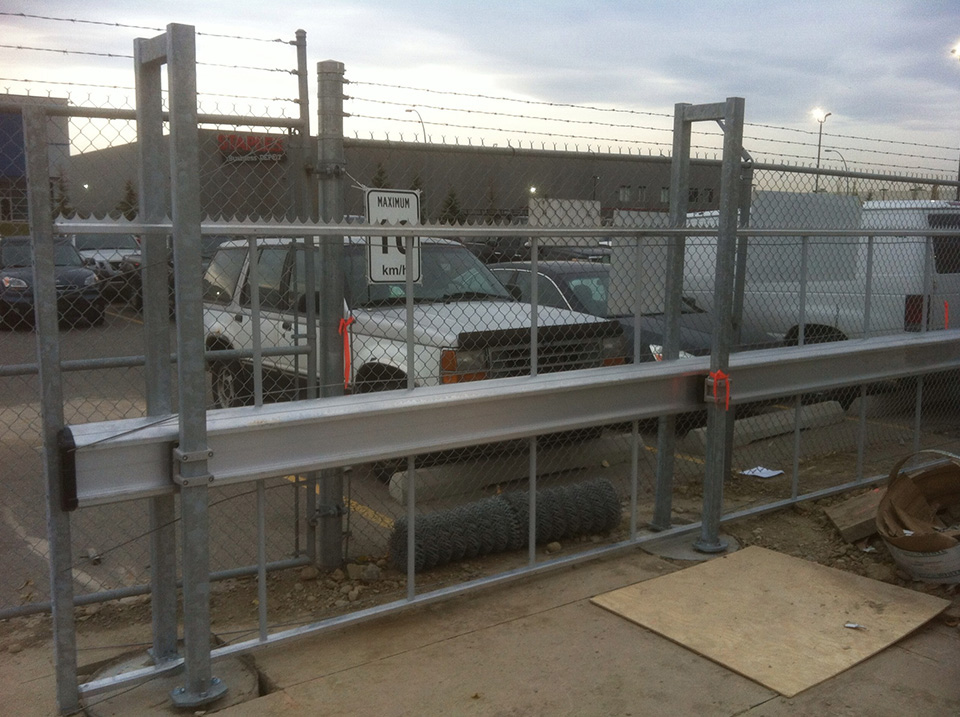 Access Controls are the keys to your automated gate system. Your "key" could be your smartphone, keypad, telephone entry system, a card swipe, radio controls and more – in addition to an actual key. We are here to help you navigate through these different methods of access controls and determine which system best meets your wants and needs.
Telephone Entry Systems
Telephone entry systems work through an existing telephone line. When a visitor pushes a call button, the home phone has a distinctive ring. You, the homeowner, can open the gate by pressing 9 on your phone.
The telephone entry system comes with a keypad mounted at the gate. Codes can be issued with full access or restricted access based on specific times, days, or number of uses.
The system records each entry so you can view this "audit trail" on a laptop or other computer.
Keypads
A very straightforward option, you can control your gate using a number pad and your own code. Keypads can be battery operated or hard wired into your gate operator.
Radio Receiver and Transmitters
Radio transmitters work the same as your garage door opener. If your vehicle is already equipped with a radio transmitter we can program it to open the gate.
Internet Access
Internet access systems allow you to control your gate via the internet or again your smartphone. You can assign codes for each visitor, send yourself alerts when the gate is opened, and do it all from your phone.
Card Readers
Card Readers use a pre-issued card which the holder inserts or swipes on the reader. The card contains the code which the reader may verify or reject. Similarly, these readers can be used as modular add-ons to many Telephone Entry systems.